February 08, 2021
By: Digital Division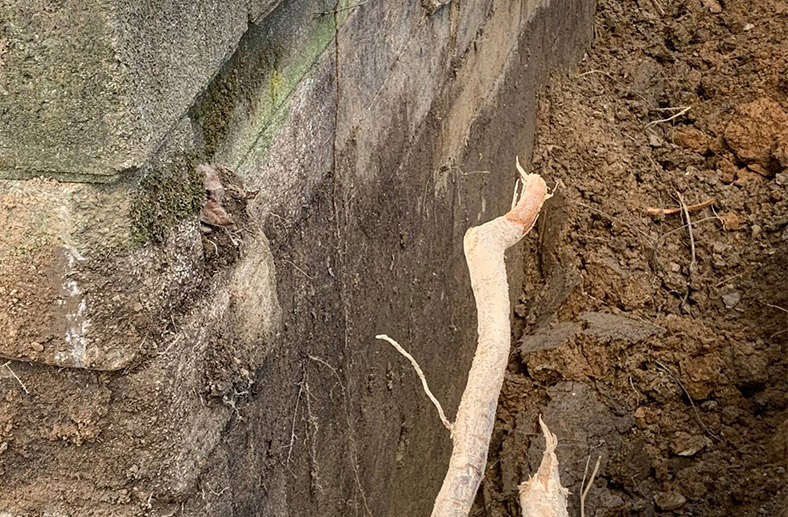 Foundation damage is an ever-present threat and house owners must learn to cope with the problem before it gets out of hand if they wish to avoid huge financial drains. Timely efforts at foundation repair can go a long way in ensuring that your house stays in peak condition and you don't have to deal with wet basements, cracked walls, or stuck doors.
Foundation damage is inevitable, but understanding the foundation repair process will go a long way in helping you handle the damages — and in getting things back to normal. Contrary to common belief, foundation repair is not a 'one-fix-for-all' type of thing. Instead, the workers must first ascertain the nature of damage and then proceed accordingly.
However, some generalizations can be made, and these are:
Steps In The Foundation Repair Process
Step 1: Initial Foundation Repair Assessment
You may have your suspicions, but this is not enough for the professionals. The first thing any foundation repair expert will do is to take a look at stuff. This inspection will be directed at identifying clear and unmistakable symptoms of foundation damage.
For treating the problem effectively, it is important to find its extent, and this is pretty much what a foundation repair worker aims to do at this stage.
Step 2: Finding The Root Of The Problem
The next step would be to explore the problem's core. Sometimes, it is not that hard to find the root of a foundation repair problem. But let's say that you had only noticed the symptoms of foundation damage without knowing where the damage lies.
Not only will the foundation repair crew attempt to trace the causality using their observations but they will also have a ton of questions for you.
Be sure to have the answers ready for queries like:
Where did you notice the most damage?
Did it rain more than usual recently?
Was there a drought?
Is your plumbing in good condition?
Through these questions, the staff will be able to assess the nature of the damage and trace its root cause, allowing them to proceed with the repairs.
Step 3: Judging The Extent Of Damage
Once it is ascertained that your house is indeed plagued by foundation damage, the team will examine its extent. How bad is the damage? What will be the cost to fix the mess? These are some of the questions which the experts need to find answers for.
If the damage is only nominal, then you're in the green zone. However, foundation repair, if neglected, will eventually turn into a much bigger problem than it has to be. Irrespective of the outcome, you must get the damage fixed.
Step 4: Fixing Foundation Damage
Using waterproof sealants such as a combination of epoxy resin and urethane, the team will seal off any cracks that extend to the exterior, blocking the entry of moisture into your foundation. They will also get on with fixing any damages that this foundation problem may have caused.
In many cases, the moisture invasion creates a wet basement, you'd want this mess taken care of as soon as possible.
With all the cracks sealed and the entire mess straightened out, foundation repair will be complete.
Bottom Line: Foundation Solutions Group Is The Name Of Trust
Ignoring foundation damage, even in the slightest, is never a good idea. Even minor cracks in the basement walls and floor will only worsen over time, thus dealing with foundation damage should always be your top priority.
Some people are deterred by the costs, inability to pay upfront, or inconvenience. We, at the Foundation Solutions Group, assure you that you have nothing to worry about. Not only do we offer our services at convenient rates, but also assist our customers in all other areas.
Don't hesitate to give us a call, we'll sort out everything together!