Driveway Leveling in Bowling Green, KY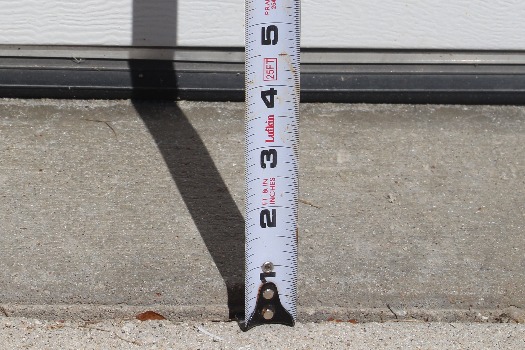 Having an uneven driveway can pose a significant safety hazard. That's why Foundation Solutions Group takes pride in offering trusted driveway leveling services in Bowling Green, KY, and the surrounding communities. Not only does leveling your driveway avoid safety hazards, but it also increases your home's value and provides additional stabilization. Don't let an uneven driveway hold you back from enjoying your home's full potential. Contact Foundation Solutions Group today for a professional and reliable solution to your driveway problems.
Instead of shelling out the big bucks for a total driveway replacement, consider driveway leveling. Foundation Solutions Group offers a cost-effective solution that can save you at least half of what you would pay for a replacement. What's more, with our top-of-the-line products and services, your driveway leveling is guaranteed to be quick and easy.
Are you tired of your driveway causing trouble and making you feel like you're driving on a roller coaster? Turn to the professional driveway leveling experts at Foundation Solutions Group. Our team in Bowling Green, KY, is experienced in providing cost-effective solutions to fix your driveway issues. With our expert knowledge and top-quality equipment, we can level your driveway quickly and efficiently, providing lasting results that are sure to leave you satisfied.
Give us a call today to set up an appointment and start enjoying a smooth and hassle-free driveway.
Driveway Leveling Solutions in Bowling Green, KY
At Foundation Solutions Group, we understand the frustration that comes with an uneven driveway. That's why we offer two effective methods for leveling your concrete surface: Mudjacking and Polyurethane Foam Jacking. Both methods are designed to provide the same solution – a level driveway that is stable and resistant to water penetration.
By injecting materials beneath your existing concrete, we not only level your driveway but also stabilize the soil beneath it. If you're unsure which method is right for you, our team of experts is just a phone call away. Contact us today and let us help you find the perfect solution for your driveway.
Why Choose Foundation Solutions Group
If you're in need of driveway leveling services, look no further than Foundation Solutions Group. We understand the importance of reliable products and services, and we're dedicated to providing our clients with just that.
Our team of experts only utilizes industry-leading equipment and products to ensure the best possible results for your home. Additionally, we strive to provide our clients with exceptional customer service throughout the entire process. Contact us today to learn more about our driveway leveling services and how we can help improve the safety and functionality of your home.
Driveway Leveling Services Beyond Bowling Green, KY
Bowling Green may be our home, but you can find the Foundation Solutions Group crew providing high-quality, affordable driveway leveling services all across the greater metro area, and far beyond! Our crews cover a large portion of Kentucky, and even into Tennessee! Some of our service areas include:
For the full scope of our service area, head over to our service area page. Then give Foundation Solutions Group a call for the driveway leveling services your home needs. Call today and get a free quote on your service!