Sidewalk and Walkway Leveling in Bowling Green, KY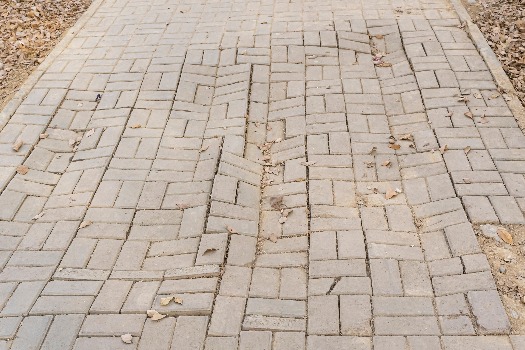 Bowling Green is a city known for its charm and friendly locals. Despite its beauty, the passage of time and weather can take a toll on any city, turning its sidewalks and walkways into hazards. If you've noticed cracks or unevenness on your property, it's crucial to address them as soon as possible. These issues not only detract from your property's aesthetics but also pose a serious safety risk.
At Foundation Solutions Group, we offer sidewalk and walkway leveling services to restore your surfaces to their former glory. Our team of experts utilizes the latest tools and techniques to level your walkways quickly and with precision. Let us help you avoid tripping hazards – get in touch with us today to experience a quality and safe fix!
Residential and Commercial Sidewalk Leveling
If you're fed up with stumbling on uneven sidewalks, Foundation Solutions Group is here to help. We specialize in high-quality residential and commercial sidewalk leveling in Bowling Green, using advanced equipment and techniques to ensure a durable repair that lasts.
Whether you're looking to boost safety around your property or simply want to enhance its visual appeal, our team has got you covered. Say goodbye to the hassle of uneven sidewalks – reach out to us today for a complimentary consultation.
How Sidewalk Leveling Works
If you haven't heard of sidewalk leveling before, don't worry; you're not alone! Foundation Solutions Group has two main methods of fixing your sidewalks. These methods are mudjacking or polyurethane foam raising. Both methods are similar and provide the same solution. Each method works by injecting material beneath the existing concrete to fill in any gaps that have caused the issue.
Not only does sidewalk leveling rectify the issue by stabilizing the soil under your sidewalk, it also provides you with a layer of protection from water. When water infiltrates concrete, the freezing and thawing that occurs can be another source of damage. Give your sidewalks twice the protection with sidewalk leveling from Foundation Solutions Group today. Call now to schedule an appointment.
Why Choose Us for Sidewalk Leveling in Bowling Green, KY?
We understand you have choices when it comes to your sidewalk and walkway leveling service. Why should you choose Foundation Solutions Group? We've established ourselves in Bowling Green as an industry leader when it comes to concrete repair services. We take pride in providing you with high-quality products and the reliable service you deserve.
Our service teams use only the best products on every service job we take. You can rest assured that your concrete is in the best hands possible. When you need the job done right, you need the team at Foundation Solutions Group. Call us today to get started on your concrete leveling project.
Sidewalk Leveling for Kentucky and Beyond
No matter where you are in Kentucky, chances are high you can count on the team at Foundation Solutions Group for your sidewalk leveling services. Our crews are available in the entire Bowling Green, KY metro area, and far beyond. Our service area even stretches into parts of Tennessee!
Our crews serve major metro areas like Lexington, Louisville, Hendersonville, Nashville, and much more. Check out our service area page for a full list, then call Foundation Solutions Group to schedule your service. Free quotes are available, so don't delay; call now!