August 23, 2023
By: Digital Division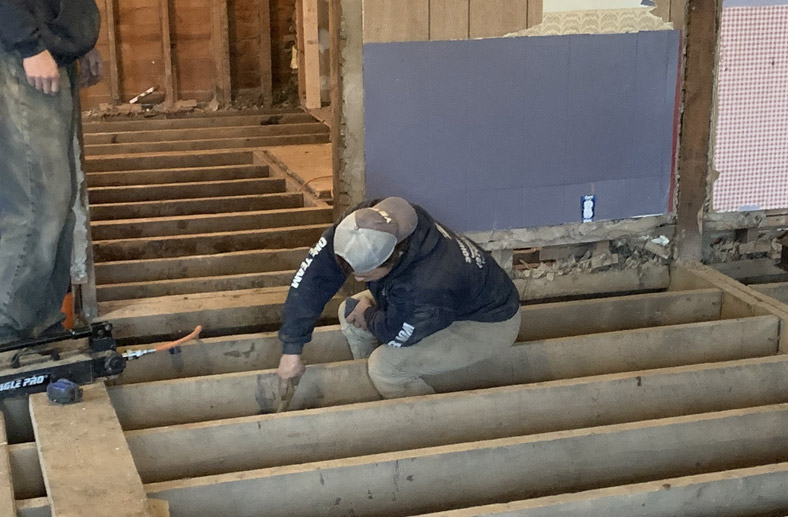 Will Insurance Cover My Foundation Repair?
Handling expenses like foundation repair can be overwhelming, especially under the prevailing and near-future economic circumstances. It is, hence, only fair for people to seek financial assistance with keeping their house in top shape. Homeowners insurance is a welcome respite for many who cannot otherwise afford to get their houses fixed when disaster strikes.
Are you uncertain whether you require a complete repair and whether it's covered by insurance? If this is on your mind, we can assist you. In this post, we will provide homeowners with all the information they need regarding foundation repairs and their eligibility for insurance claims. Keep reading to learn more!
When Will Insurance Cover Foundation Repair?
Insurance Coverage and Natural Disasters
Natural disasters can wreak havoc on a home's foundation, causing serious damage that can be expensive to repair. Sudden events like fires, tornadoes, hail and windstorms can all lead to foundation damage. However, homeowners can take solace in knowing their insurance policies will often cover the expenses in such cases. This can save a great deal of financial trouble in getting the necessary repairs.
Homeowner insurance policies often offer coverage for foundation damage due to a variety of natural disasters, including snow, hail, ice, windstorms, hurricanes, tornadoes and even falling trees. In addition, coverage is also extended to damage caused by vehicle collisions and vandalism. So, homeowners can rest easy knowing they are protected against the unanticipated costs of foundation damage due to sudden calamities.
Homeowner Insurance Will Not Always Cover Foundation Damage
Foundation Maintenance and Insurance
Maintaining a solid foundation is critical for the safety and longevity of your home. However, many homeowners have the misconception that insurance will cover the costs of regular foundation maintenance. Unfortunately, this is not the case, and you'll have to foot the bill for any upkeep required in order to keep your foundation in tip-top shape.
Most insurance policies won't cover wear and tear that naturally occurs over time, nor will they compensate for the effects of moisture buildup – the most common cause of foundation damage. It's important to prioritize foundation maintenance and ensure you have the means to cover any costs that may arise along the way.
Non-Covered Foundation Damage
Apart from the regular and inevitable wear and tear, your homeowner insurance will not compensate you for any foundation damages brought about by:
Floods, mudslides, earthquakes
Collateral damage during war
Pest attack
Water damage
Damage from tree roots
You can, of course, opt for a separate earthquake insurance to get financial help repairing your home's foundations after they've been damaged by the catastrophe. It would make all the more sense in areas near an active fault line.
Claiming Insurance Coverage For Foundation Damage Expenses
Foundation damage can be a daunting issue for any homeowner to deal with. However, if you have homeowner's insurance, you may be able to breathe a sigh of relief. If the damage was caused by something covered by your insurance policy, you should be able to claim coverage for the expenses necessary for repair.
While the process may seem daunting, it is important to remember insurance is there to protect your investment and give you peace of mind. By understanding your policy coverage and taking the necessary steps to file a claim, you can ensure your foundation damage does not become a financial burden.
How to File a Claim for Your Foundation Repairs
Contact the insurer and confirm that the cause of foundation damage is covered by the policy.
Fill out the claim form and submit it without delay because you only have a limited window to file this claim.
Wait for the review process and get some temporary repair work done before your claim is processed.
You can expect the visit of an insurance adjuster at your place to assess the validity of your claims.
Foundation Solutions Group Is Here For You
If you are worried about inflated prices for foundation repair then don't be. At Foundation Solutions Group, we see to it that our clients get the best possible results at economic rates. Our prices are justifiable and the quality is unmatched.
Give us a call, and we'll make your home safe and great again!